British television programme to develop acting workshop for people with disabilities
'Actors from a television programme in the United Kingdom
Will be teaching some classes
For people with disabilities who want to become actors.
The programme is called Coronation Street.
The people who make the programme want more people with disabilities to act.
Anyone with a disability can apply
•    if they are over 18
•    and they like acting.
The workshop is in the United Kingdom on 19 November.
If you want to go, you must apply before 20 October.
You can read more about the workshop here.
British ITV hit-show Coronation Street has announced that it is organizing an acting workshop designed for talented actors with disabilities.
The initiative, in partnership with Creative Skillset, is designed to encourage greater diversity in the television industry and follows on from the hugely successful workshop organised last month for aspiring black, Asian and ethnic minority (BAME) actors.
Targeting both male and female actors with disabilities, the organisers only ask that applicants have an active interest in and passion for acting and are over the age of 18.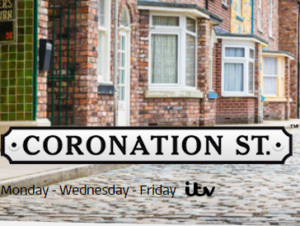 The workshop will take place on 19 November at Media City, Salford in the United Kingdom and will include acting classes from current Coronation Street star Cherylee Houston as well as advice from casting directors from the show. Participants will also get the opportunity to receive feedback following live auditions.
If this sounds like the perfect opportunity for you, the deadline for all submissions is 20 October. You can find out  more information about this exciting opportunity here.
Our work brings the voice of people with intellectual disabilities and their families where decisions about their future are made.
This has always been incredibly important. It is even more so with the Covid pandemic drastic impact on their rights and lives.
Being visible and vocal on issues directly affecting millions of people requires your support. 
Become Inclusion Europe supporter and help us keep doing our work.