Conferences, trainings and seminars
Europe in Action
conferences
Hear our Voices!
self-advocacy conferences
The European Platform of Self-Advocates
organises a conference every two years.
The conference is called "Hear our Voices".
Learn more about the last Hear our Voices which took place in Austria in 2019.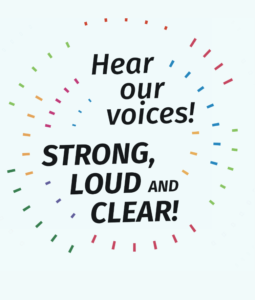 Inclusion Europe organises a number of advocacy trainings for self-advocates and family members every year.
—
Our last advocacy training took place from 2 to 4 October 2018.
Read more about the results of the training.
—
Directors of our member organisations meet
at the beginning of each year.
We learn about each others' plans and ideas to advance inclusion
and we exchange know-how and experiences.
Next Directors' meeting: 5 – 6 March 2020, Paris, France.
Read about previous meetings here.