Congratulations on your 65th anniversary, Enable Scotland!
A blog post by Milan Šveřepa
I was glad to be part of ENABLE Scotlands' 65th anniversary celebration in the Scottish Parliament in Edinburgh on 30 April.
There were some 300 people present from all over Scotland, amongst them many activists from the ACE self-advocacy groups and family members.
Theresa Shearer, CEO of ENABLE Scotland, spoke about the organisation's history and its successes.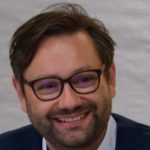 Our work brings the voice of people with intellectual disabilities and their families where decisions about their future are made.
This has always been incredibly important. It is even more so with the Covid pandemic drastic impact on their rights and lives.
Being visible and vocal on issues directly affecting millions of people requires your support. 
Become Inclusion Europe supporter and help us keep doing our work.