European Parliament: Adopt a strong Accessibility Act!
Click here for the easy-to-read version
On 14 September, the Members of the European Parliament will vote for the European Accessibility Act. We want them to make sure it becomes a strong act, which can make a real difference in the lives of people with disabilities.
Inclusion Europe, in cooperation with the European Disability Forum, gathered signatures for this cause in front of the European Parliament. We were happy to meet lots of people who shared our concern about the act, and supported us by signing the lists of demands.
Fortunately, a lot of the proposed amendments have been put on the agenda of Thursday's plenary discussion. We will keep you updated about its outcome and what the result means for people with intellectual disabilities.
Update:
The vote has happened – the news so far:
1. The Accessibility Act will complement other Union acts, e.g. regarding Public Procurement or EU funds.
2. The Act will include requirements for the built environment.
but
3. Microenterprises will be excluded from the act.
Read more about our concerns regarding the Accessibility Act
Easy-to-read version
Click on a word which is in blue to read what it means.
Inclusion Europe and the European Disability Forum want a strong Accessibility Act.
The Accessibility Act is a very important document for people with disabilities.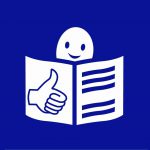 This includes people with intellectual disabilities.
People from Inclusion Europe and the European Disability Forum stood outside the European Parliament
and got people to sign postcards to send to the Members of European Parliament.
These postcards said that they supported a strong Accessibility Act.
Then on the 14 September the European Parliament voted on the Accessibility Act.
The European Parliament also made changes to the Accessibility Act.
The European Parliament adopted the Accessibility Act.
But the Act was not as strong as Inclusion Europe wanted.
One of the good parts about the Act is that it makes sure buildings are accessible.
One of the bad parts about the Act is that small businesses with under 10 people working for them
will not be a part of the Act.
Our work brings the voice of people with intellectual disabilities and their families where decisions about their future are made.
This has always been incredibly important. It is even more so with the Covid pandemic drastic impact on their rights and lives.
Being visible and vocal on issues directly affecting millions of people requires your support. 
Become Inclusion Europe supporter and help us keep doing our work.