FEAPS to organise conference on ETR and culture
People with intellectual disabilities should have access to     information and culture just like everyone else.

They should also be able to read books.

To do so, more books should be easy to read.

FEAPS is an organisation supporting people with disabilities in Spain.

FEAPS will organise a conference on easy to read and culture on 3-4 November.

The conference will take place in Madrid.

If you want to participate in the conference, you have to send an email to comunicacion@feaps.org before 1 October.
Obtaining equal access to information and culture is an important goal for people with intellectual and developmental disabilities. Moreover, the importance of making reading accessible to all is paramount in fighting barriers to accessibility and in the complete and unhindered inclusion of people with intellectual disabilities.
In recent years, FEAPS, the Spanish organization for people with intellectual or developmental disabilities, has been canalizing serious efforts into the field of cognitive accessibility, more specifically, into developing a viable method to develop easy-to-read (ETR) texts. The practical knowledge gained through these efforts, together with the awareness of the many areas in which ETR information is not only necessary but also in high demand, has led FEAPS to strongly advocate for a new ETR strategy focusing on its potential as an access gate to cultural experiences.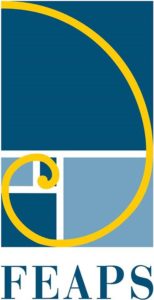 Therefore, FEAPS will hold the First National Conference on ETR and Culture, entitled "Letters for all". The event will take place on 3 – 4 November at Casa de Lector (Reader's House), part of the Matadero Cultural Center, in Madrid. The conference is free for all.
Those individuals or organizations interested in participating in the conference and who want to share their ETR experiences, are invited to write to FEAPS before the 1 October, at the following address: comunicacion@feaps.org