``Here I am!``: an exhibition about people with intellectual disabilities in Moscow
Inclusion Europe's member Perspektiva, together with the Best Buddies Russia foundation, has organised an exhibition called Here I am! at the Russian Duma (Parliament). The exhibition featured photos, videos, and stories about the lives of people with intellectual disabilities, including how they study, work, make friends, and dream.
The exhibition is unique given that information about the people portrayed – 18 children and adults with disabilities aged 9-57 – was presented in an easy-to-read format. 
Here I am! shows that people with intellectual disabilities are the same as everyone else: they want to make friends and interact with them, work, and feel needed. The exhibition depicts them in different situations, for example at home, school, work, doing sports, performing, and even writing plays. 
According to Denise Roza, CEO of Perspektiva and Best Buddies Russia: 
"Everything that matters for an ordinary person matters for a person with disabilities – they too want to be noticed, they want their self-sustainability to be acknowledged and their needs to not be ignored. Everyone wants to be heard and accomplish things in this world. Our exhibition tells stories of people with intellectual disabilities from around Russia who we support to become fully–fledged members of society; it is very important that the state takes part in this process and helps destroy barriers."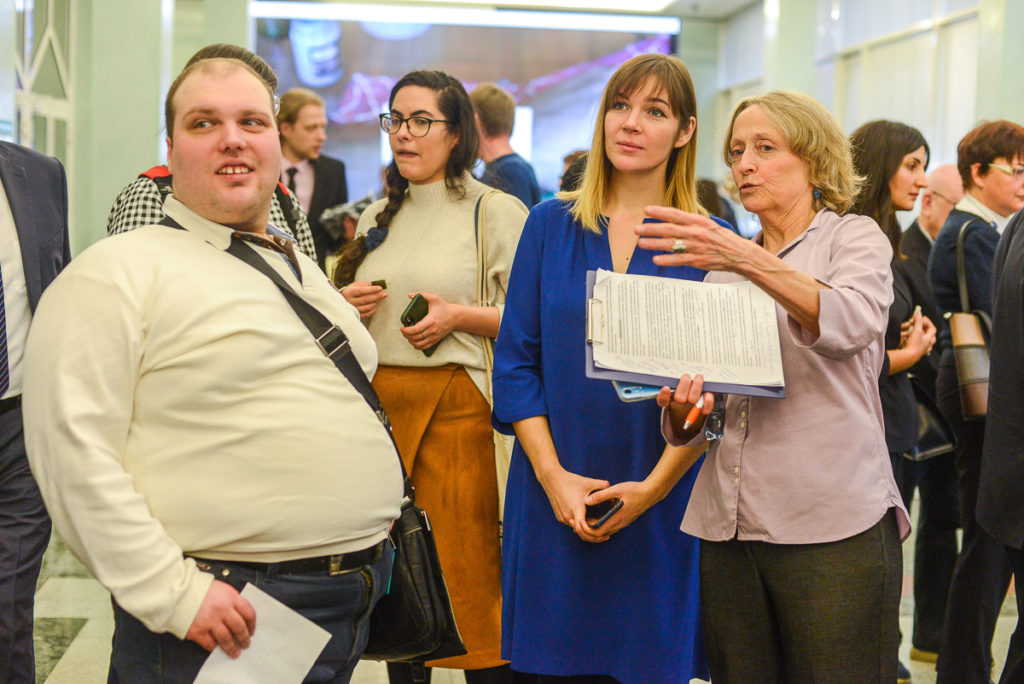 Best Buddies Russia's ambassador and self-advocate Albert Arutyunyan added how important it is for people with disabilities to have a voice and get opportunities to show what they can do: 
"I study at carpentry workshops, do oil painting and create ceramic sculptures. Autism does not prevent me from working and creating, since the most important thing is your friends' support." 
In future, Perspektiva and Best Buddies Russia envisage bringing the exhibition to other Russian cities.