The president of Inclusion Europe shares his own experience - ETR
Click on a word which is in blue and bold to read what it means.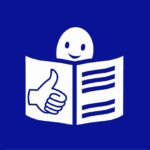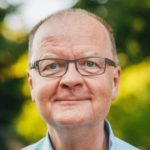 Jyrki Pinomaa is the president of Inclusion Europe.
He is from Finland.
He wrote a letter about his experience in Finland
in times of COVID-19 emergency.
This is a summary of what Jyrki wrote: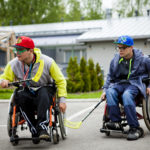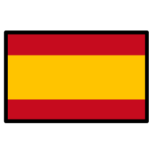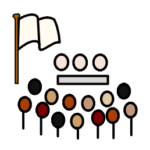 During Coronavirus emergency,
I could not see my sons
who have an intellectual disability
for several weeks.
The names of the two boys are
I saw Markus and Robin for the last time
when they came at home
for their regular one-night visit.
It was in March.
After their visit
my wife and I went
on holiday to Spain.
But a few days later,
Coronavirus emergency was declared in Europe.
The news in Finland were saying that supermarkets were running of things for people to buy in supermarkets.
Finish government called for  
all travellers abroad to stay  
two weeks at home  
after returning to Finland.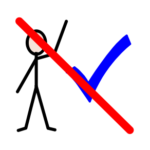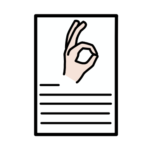 When my wife and I got back to Finland,
we had to stay two weeks at home
without seeing our children.
On March 18th,
the care home for the two boys said that
they were no visit allowed for the time being.
I couldn't visit my sons.
My sons couldn't come home.
To keep contact with my sons,
I bought an iPad.
We had video calls together.
My sons said that they wanted to go home.
The situation was complicated for
all the residents and their families.
In mid-May
I asked with other families to
the service provider to
stop prohibit home visits.
The service provider accepted our request.
Home visits are not forbidden anymore.
After 13 weeks of separation,
I can finally be reunited with my sons.
Our work brings the voice of people with intellectual disabilities and their families where decisions about their future are made.
This has always been incredibly important. It is even more so with the Covid pandemic drastic impact on their rights and lives.
Being visible and vocal on issues directly affecting millions of people requires your support. 
Become Inclusion Europe supporter and help us keep doing our work.