Report's findings highlight stark reality for those living with disabilities in Ireland
Inclusion Ireland did research on living with disabilities in Ireland.
Inclusion Ireland is an organisation helping people with intellectual disabilities.
The report said that people with disabilities will have less money than others.
It also said that it costs a lot to pay for the support.
This is not fair.
Inclusion Ireland wants the government to help people with disabilities
To pay for their support so that they can live a better life.
As a person with a disability living in Ireland, you are twice as likely to experience living in poverty, a charity report has warned this week.
The research, carried out by Dr John Cullinan of the National University of Ireland (NUI) Galway alongside Inclusion Ireland, shows the startling reality of the additional costs incurred living with a disability in the country.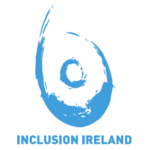 According to the report's findings, the direct costs of disability in Ireland equate to as much as €207 per week, over 30 per cent of the average disposable household income.
With such a sizeable sum being spent on necessary provisions, the families of people with disabilities in Ireland are consequently struggling to make ends meet as their budgets are squeezed.
These figures paint an even bleaker picture for the prospects of people with disabilities living in Ireland as the employment rate of people with intellectual disabilities was shown to stand at as low as 5 per cent. Added to this, only 20 per cent of people with a disability are in work compared to the figure of 50 per cent for the general population.
Dr Dorothy Watson from the Economic and Social Research Institute (ESRI) presented her findings yesterday concluding that deprivation is on the increase but even more so for those with disabilities.
Inclusion Ireland hosted its national conference in Dublin yesterday on the cost of disabilities in Ireland and how it impacts upon the living standards of those concerned.
The organisation has called on the Taoiseach, the Irish Prime Minister, to open a Cost of Disability Commission that would identify ways of easing the levels of poverty and deprivation suffered by people with disabilities and their families living in Ireland.
Our work brings the voice of people with intellectual disabilities and their families where decisions about their future are made.
This has always been incredibly important. It is even more so with the Covid pandemic drastic impact on their rights and lives.
Being visible and vocal on issues directly affecting millions of people requires your support. 
Become Inclusion Europe supporter and help us keep doing our work.