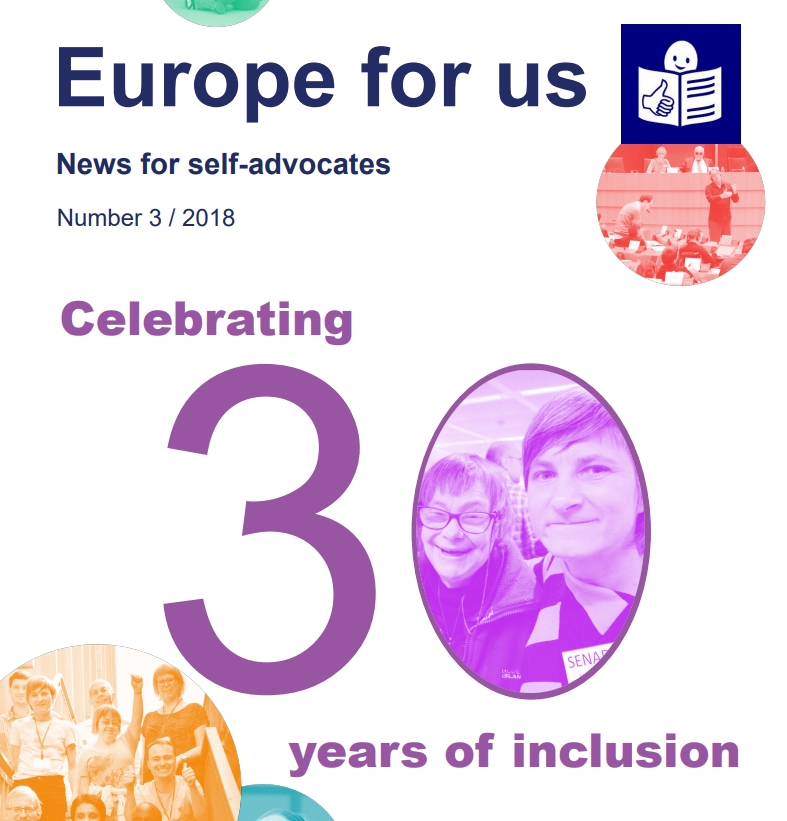 "Europe for Us" has been published!

"Europe for Us" is our newsletter for self-advocates.
It is written in easy-to-read language.

In this issue, we talk about many things.
For example, we talk about:

– how we celebrated our 30th birthday.

– our Inclusion Heroines Elisabeta Moldovan & Aimée Richardson

– the history of the self-advocacy movement in Europe
What do you think about "Europe for Us"? Tell us!

You an write to us at secretariat@inclusion-europe.org.


You can read Europe for us in English, French, German, Spanish, Romanian and Hungarian.