Charity concerts take place in aid of Mencap UK
A music concert was organised for Mencap UK last week.
The concert was called Little Noise Sessions 2014.
It has taken place every year since 2006.
This year, Jake Bugg and David Gray played at the concert.
Mencap UK wants to help people with intellectual disabilities
to have an active social life.
In the United Kingdom, many people with intellectual disabilitiesmust leave social events early.
This is because the people who support them do not work at night.
The presenter of the concert said that all people with intellectual disabilities
have a right to an equal social life.
You can watch the interview with subtitles here.
The Little Noise Sessions 2014, an acoustic music festival organised in aid of Mencap UK, took place in London on 22 and 23 October.
The concerts are part of the ongoing work of the Inclusion Europe member organisation to get more people with intellectual disabilities involved in live music and enable them to have a fulfilling social life.
Since 2006, the festival has played host to a number of big names in the music industry, perhaps most notably Amy Winehouse in 2006 and British band Coldplay in 2009, which was the only concert that took place away from the normal venue of Union Chapel in North London.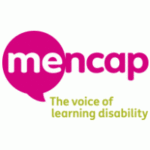 This year, musicians Jake Bugg and David Gray headlined the two-evening event, which is hosted and curated each year by popular BBC Radio 1 DJ and Mencap UK ambassador Jo Whiley, whose sister has an intellectual disability.
In an interview following the event, the host and Mencap UK ambassador said that the message given by the Little Noise Sessions was that all people with intellectual disabilities "have a right to a normal social life."
Zoe Diprose, an 18-year-old who has an intellectual disability, was also a guest host at the event. In the same interview, she expressed the importance of "being able to stay out later," while also mentioning that she would not be able to do so without the support necessary. The Little Noise Sessions therefore underline the difficulties faced by young people with intellectual disabilities, who wish to exercise their right to a social life just like every other person.
Following this important issue, Mencap UK are therefore calling on members of the public to be a 'Gig Buddy.' This idea stems from a regular difficulty faced by people with intellectual disabilities, who require support to attend evening events but are forced to leave at 9pm, as their support persons finish work  at 10pm.
To watch the BBC interview with the Little Noise Sessions 2014 hosts, click here.
You can also read more about the event on the Mencap UK website here.
Our work brings the voice of people with intellectual disabilities and their families where decisions about their future are made.
This has always been incredibly important. It is even more so with the Covid pandemic drastic impact on their rights and lives.
Being visible and vocal on issues directly affecting millions of people requires your support. 
Become Inclusion Europe supporter and help us keep doing our work.