FEAPS celebrates 50th anniversary
FEAPS is an association from Spain.
FEAPS supports people with intellectual disabilities and their families.
This year, it is 50 years old.
FEAPS is having a concert to celebrate.
The Queen of Spain will be at the concert.
There will also be other important people at the concert.
FEAPS is now a very big association.
It helps many  people with intellectual disabilities in Spain.
It has helped improve the lives of people with intellectual disabilities.
The Spanish Confederation of Organisations for People with Intellectual and Developmental Disabilities (FEAPS), an Inclusion Europe member, is celebrating its 50th anniversary with a concert also attended by Queen Sofia of Spain.
The concert, which will take place on 31 October at the Chamber Hall of the National Auditorium of Music in Madrid, will feature a performance from the Santa Cecilia Classical Orchestra.
Accompanying Queen Sofia will be Secretary of State for Social Services and Equality Susana Camarero and President of FEAPS James D Noguera Lopez.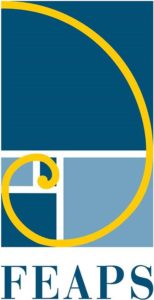 Her Majesty Queen Sofia has been a longtime campaigner for the work carried out by FEAPS, even serving as President of the organisation. During her term as FEAPS President , the then Princess Sofia visited a number of occupational centres in cities such as Guipuzcoa and Madrid.
The confederation will pay special tribute to the families of children with intellectual disabilities who joined forces five decades ago to create what is now FEAPS, and provide services  that efficiently meet the needs of  disabled children.
Today, the hard-work and courage of the children and their families boasts an association of 884 local branches spread across the Spanish territories, supporting more than 139,700 people with intellectual disabilities through a professional network of 40,000 people as well as 8,000 volunteers.
The fight for equal rights for people with intellectual disabilities in Spain has also led to significant improvements in leisure, education and employment opportunities for people with intellectual disabilities as well as in the healthcare services afforded to them.
To read more about FEAPS' 50th anniversary, you can visit the association's website here.