Our Inclusion Heroes talk about why voting is important to them
Click on a word which is in bold to read what it means.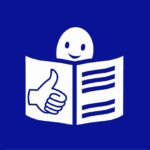 In 2018 we talked to self-advocates
and other people who did good things
for inclusion in Europe.
Next week there will be
European elections
in all countries of the EU.
We asked to our Inclusion Heroes
why voting is important to them.
You can read their answers here:
For me it is very important to vote.
I want to change
the way people in governments think.
Voting is very important
for all people with disabilities.
When you vote,
you can speak for yourself.
Voting is important.
In Europe, we have peace now.
It is only together
that we can keep the peace.
If you don't vote
people don't hear your opinion.
If you don't vote
you cannot talk about
things that are important to you.
Voting is important for our future.
I am from Finland.
In Finland, there are some politicians
who are doing a good job.
But many people need to vote for these politicians.
Otherwise, Finland won't get better.
Many things need to get better in Finland.
There are people I don't agree with.
I think they are wrong.
I am a candidate
for the national elections in April.
It is the second time:
in 2017 I was a candidate
for elections in my town.
I am proud to run for the elections.
I started to be interested in politics
when I was a child.
I am proud to be part of a political party,
and I try to get elected.
It's a lot of work for me,
because I need to be in the streets
and talk to a lot of people.
We are four candidates,
and we meet many people.
To me, it's fun.
Sometimes I have to hold a baby.
This is nice!
Sometimes I have to be away from my work.
But I am alright with that.
I really like being in politics.
For me it is important to vote
because I can decide
which party I vote for.
And my decision is respected.
Voting is a way
to express my opinion.
When I vote, I can choose
the candidate who should represent me.
Our work brings the voice of people with intellectual disabilities and their families where decisions about their future are made.
This has always been incredibly important. It is even more so with the Covid pandemic drastic impact on their rights and lives.
Being visible and vocal on issues directly affecting millions of people requires your support. 
Become Inclusion Europe supporter and help us keep doing our work.