María Soledad Cisternas Reyes becomes Special Envoy on Disability and Accessibility at the UN
Click here for the easy-to-read version
United Nations Secretary-General António Guterres has appointed María Soledad Cisternas Reyes of Chile as his Special Envoy on Disability and Accessibility.
The 2030 Agenda and Sustainable Development Goals declares that no person with a disability should be "left behind".  As Special Envoy, Cisternas Reyes will help promote the rights of persons with disabilities, with a particular emphasis on accessibility for all.
Cisternas Reyes was most recently Chairperson of the Committee on the Rights of Persons with Disabilities of the United Nations.  Her activities with the United Nations have been numerous:  she was an expert before the ad hoc committee that developed the United Nations Convention on the Rights of Persons with Disabilities, for which she is also the rapporteur for individual complaints.  She is the director of several legal and interdisciplinary projects, as well as author of various publications and exhibitor at national and international conferences.
Easy-to-read version
Click on a word which is in blue to read what it means.
Maria Soledad Cisternas Reyes is the new special envoy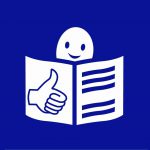 on Disability and Accessibility at the United Nations.
A special envoy is someone who has an overview of
how an organisation deals with a topic.
The special envoy also needs to make sure
that the organisation makes progress on this topic.
The topic of Maria Soledad Cisternas Reyes will be
Disability and Accessibility.
Maria Soledad Cisternas Reyes is from Chile.
This is a country in Latin America.
Our work brings the voice of people with intellectual disabilities and their families where decisions about their future are made.
This has always been incredibly important. It is even more so with the Covid pandemic drastic impact on their rights and lives.
Being visible and vocal on issues directly affecting millions of people requires your support. 
Become Inclusion Europe supporter and help us keep doing our work.