PSOUU joins with Inclusion Ireland for workshop project
PSOUU is an association for people with intellectual disabilities in Poland.
PSOUU thinks that, in Poland,
people with intellectual disabilities do not have the same rights.
People with intellectual disabilities in Poland have more rights than before.
PSOUU worked with Inclusion Ireland and made a project.
The project wants to help people with intellectual disabilities
get more rights.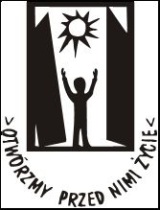 PSOUU, a member of Inclusion Europe, is a Polish national association advocating for persons' with intellectual disabilities right to self-advocacy and active participation in social life throughout Poland. With 120 branches across the country, the organisation has consequently become one of the largest in its field.
However, an increased need to bring together the experience and expertise of various branch members meant PSOUU recently organised a project alongside Inclusion Ireland. The project, featuring workshops run by Inclusion Ireland, gave members of local branches the opportunity to learn how to seek new sources of funding and how to share campaign knowledge in the face of rapidly-increasing membership.
The creation of a platform for cross-branch discussion also allowed the national organisation to understand the issues affecting people with intellectual disabilities at a local level. A great example of this comes from Gdansk where self-advocates actively participate in the organisation of district events allowing for a greater role in consultation, and ultimately, a more active role in society.
It is also important to note that considerable progress is being made allowing parents of children with intellectual disabilities to now assume employment while their children are provided with support and an opportunity to spend time away from their parents.
However, Poland still has a long way to go until it achieves full social inclusion, according to PSOUU. Young people with intellectual disabilities still do not share the same opportunities in education and have fewer options when selecting schools. Equally, many people with intellectual disabilities are not able to enjoy the same employment opportunities as others or become institutionalised.
Our work brings the voice of people with intellectual disabilities and their families where decisions about their future are made.
This has always been incredibly important. It is even more so with the Covid pandemic drastic impact on their rights and lives.
Being visible and vocal on issues directly affecting millions of people requires your support. 
Become Inclusion Europe supporter and help us keep doing our work.