The Open Society Foundations appeal for new EU human rights policy
The Open Society Foundations want all citizens to have equal rights.
This is why they are asking the European Union (EU) to give
more support to equal rights in all the 28 Member States by:

Making new laws
Promoting equal rights for all citizens
In the aftermath of the May European Parliament elections, the Open Society Foundations call for the adoption of an official European Union (EU) fundamental rights strategy.
In a recent Policy Brief, the Open Society Foundations assert that EU institutions can increase both their internal legitimacy and external credibility by jointly publishing a strategy supporting the fundamental rights of all Europeans.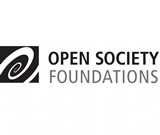 The strategy should be structured around measures to respect, protect and promote fundamental rights to the fullest extent allowed by the Union's powers, adding that a general overarching framework across all 28 Member States would be an important step taken towards improving the quality of life of all Europeans, as well as their trust in the EU.
While it acknowledges the substantial efforts the EU has put into upholding human rights thus far, particularly by ratifying the United Nations Convention on the Rights of People with Disabilities, the Policy Brief outlines further measures that need be taken in order to place human rights at the center of EU's  agenda. For example, imposing EU-wide fundamental rights standards would represent an important breakthrough in standardizing the quality of healthcare and social assistance provided throughout the Member States.
In their appeal to the EU, the Open Society Foundations also insist on the important role engaging external bodies in strategy development consultations, "to develop and implement the strategy, the institutions should engage in regular and structured dialogue with the United Nations, Council of Europe, Fundamental Rights Agency, and civil society organizations."
For the full Policy Brief, please follow this link.
Our work brings the voice of people with intellectual disabilities and their families where decisions about their future are made.
This has always been incredibly important. It is even more so with the Covid pandemic drastic impact on their rights and lives.
Being visible and vocal on issues directly affecting millions of people requires your support. 
Become Inclusion Europe supporter and help us keep doing our work.