Event Report: Capacity Building in European Policies
From from 7. – 9. 11. 2016 Inclusion Europe organized an event on "Capacity Building in European Policies", bringing together 11 self-advocates and supporters, 10 family members and 18 professionals and other participants to Brussels, Belgium. Providing participants with the opportunity to meet MEPs and other EU officials in person, to exchange experiences and learn more about each others work in informal and personal settings.
Monday 7.11

Participants gathered for an introduction to European polices and activities. Milan Šveřepa explained how Inclusion Europe represents our members and works with the European Parliament and Commission. Rebecca Shea Irvine went on to lead an exchange of ideas and experiences working with politicians, civil servants and government committees and how to apply these skills at European level.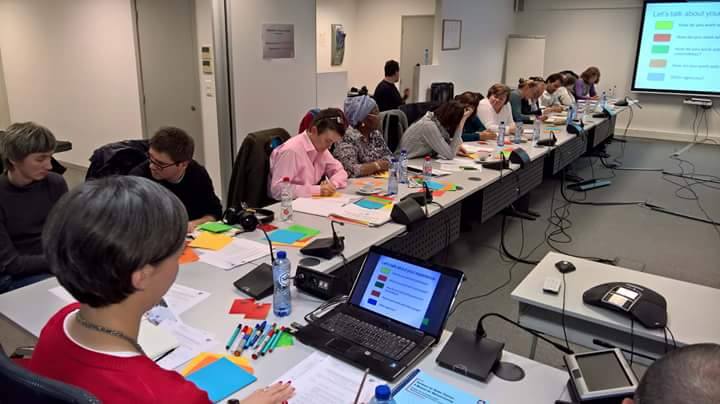 Geert Freyhoff then presented the TOPSIDE+ project as an example of European cooperation.
Tuesday 8.11
Helga Stevens MEP and Martina Anderson MEP opened our event hosted by Konstantina Kuneva MEP at the European Parliament by welcoming the participants and outlining their appreciation of the value of peer support.
Self-advocates then explained their experiences of the TOPSIDE+ peer support training. You can read some of these testomonies on the TOPSIDE+ website or watch the video of one of our co-trainers below.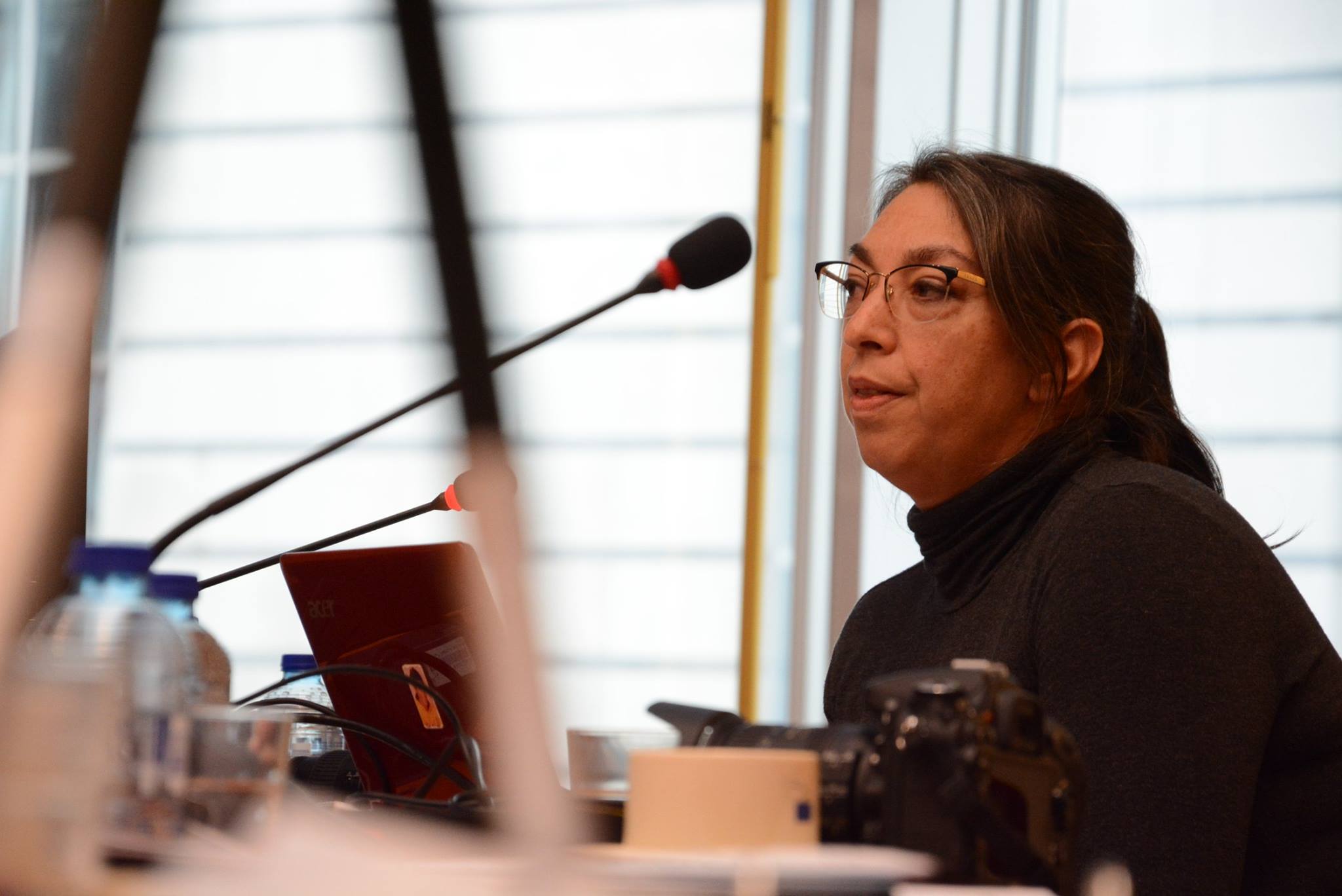 The group then went for a networking lunch to share their ideas on how their national situation could be improved with MEPs and representatives they had previously reached out to. Among those in attendance were Nuno Melo MEP, Mairead McGuinness MEP's Assistant Kate Power, Marisa Matias MEP's Assistant  Sofia Santos and Konstantina Kuneva MEP's Assistant Maria Brokou.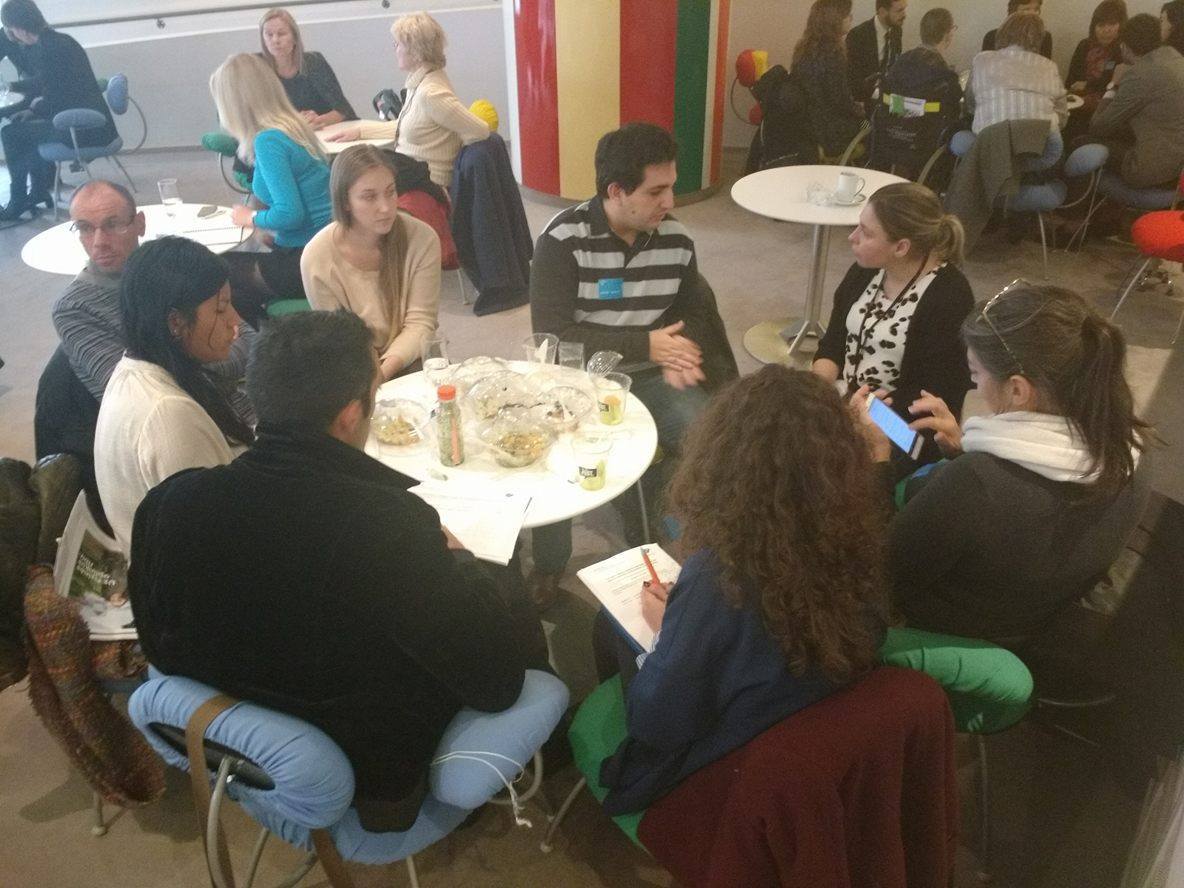 Shortly afterwards participants met with Tania Tsiora and Iwona Lula, Disability and Inclusion Unit  representatives of the European Commission to discuss how the institution works for persons with disabilities and voice our opinion on ways we can better work together for change! Self-advocates raised some issues important to them, like deinstitutionalization (transition from large segregated care homes to community support), independent living and other issues.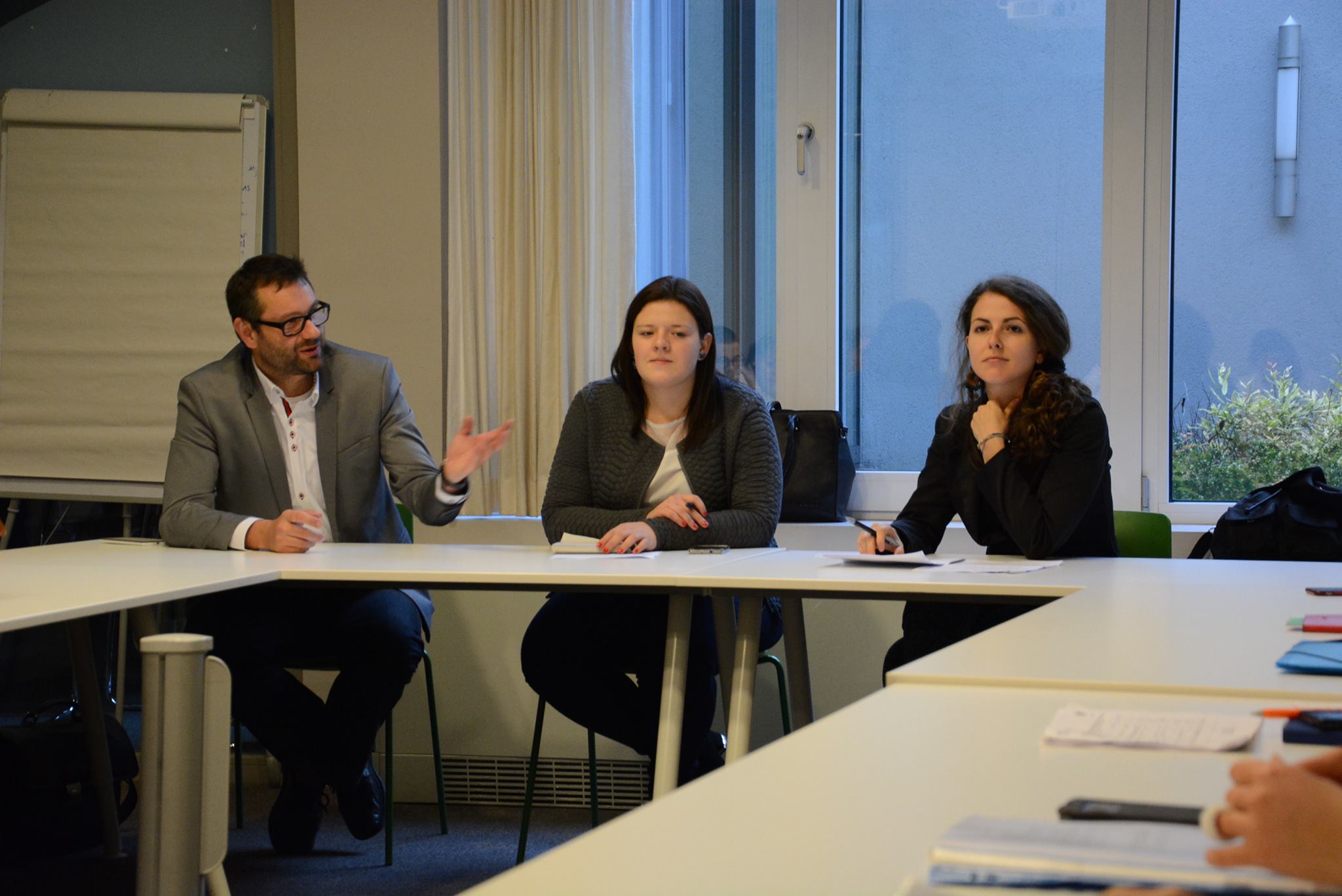 Wednesday 9.11
Building on our experiences from the previous day and following the results of the US Presidential Election Rebecca Shea Irvine led us through a reflection on the impact of current affairs for persons with intellectual disabilities. She shared examples of successful campaigning and ideas on how we can work together to overcome these setbacks.
Self-advocates then went to European Network on Independent Living – ENIL office to meet with Frank Sioen and our Family members talked to COFACE to learn more about their work at EU level and how other organizations are important in shaping EU policies.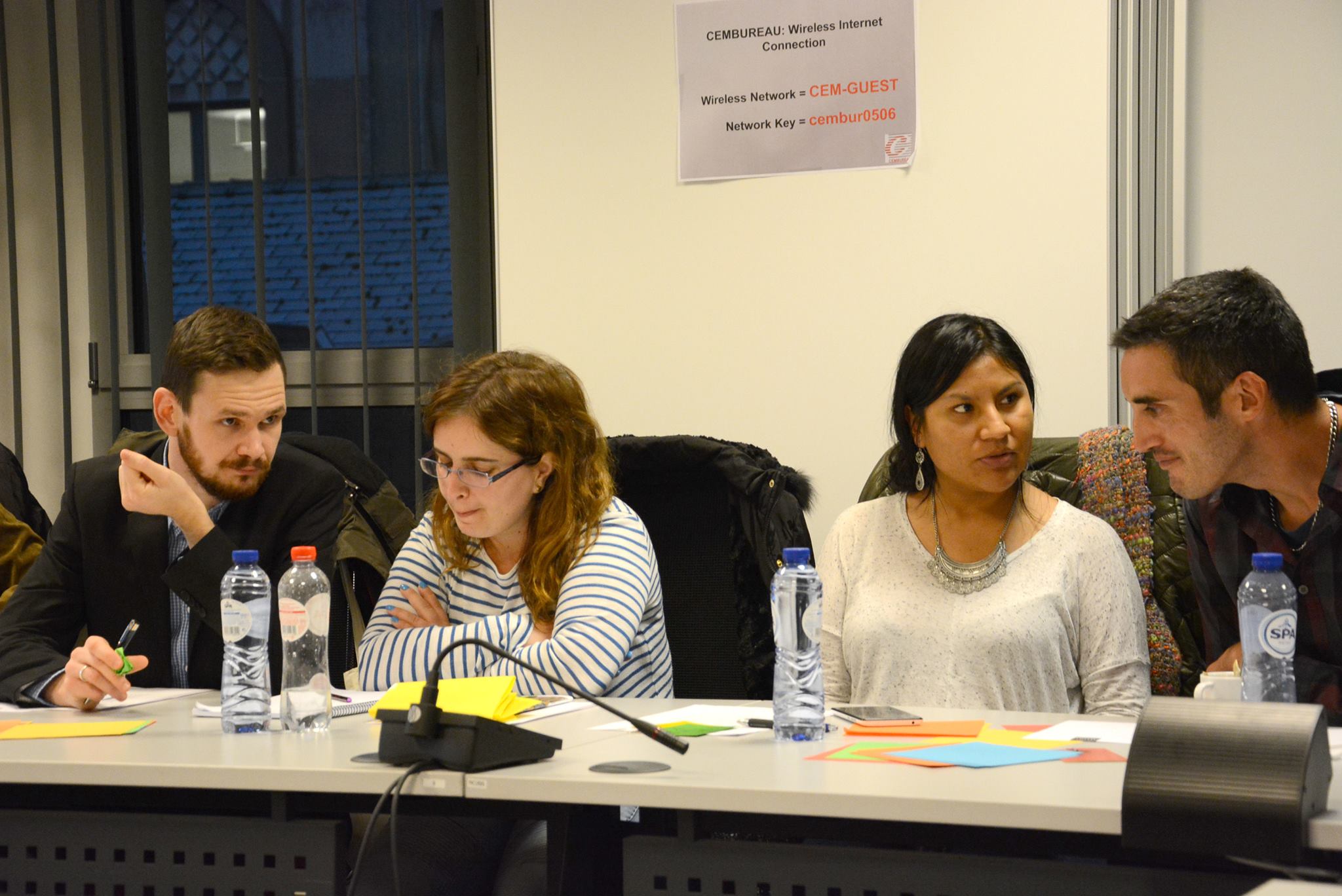 After lunch EPSA president, Senada Halilcevic, presented the Steering Group's role in European self-advocacy and invited all participants to join the group to strengthen their campaigning work. Meanwhile Family Members joined José Smits for a workshop on how to get involved at EU level and how they can use what they have learnt at this event back home.
Before parting ways participants identified value in the network established at this event and agreed to continue working together and cooperate as national partners for change.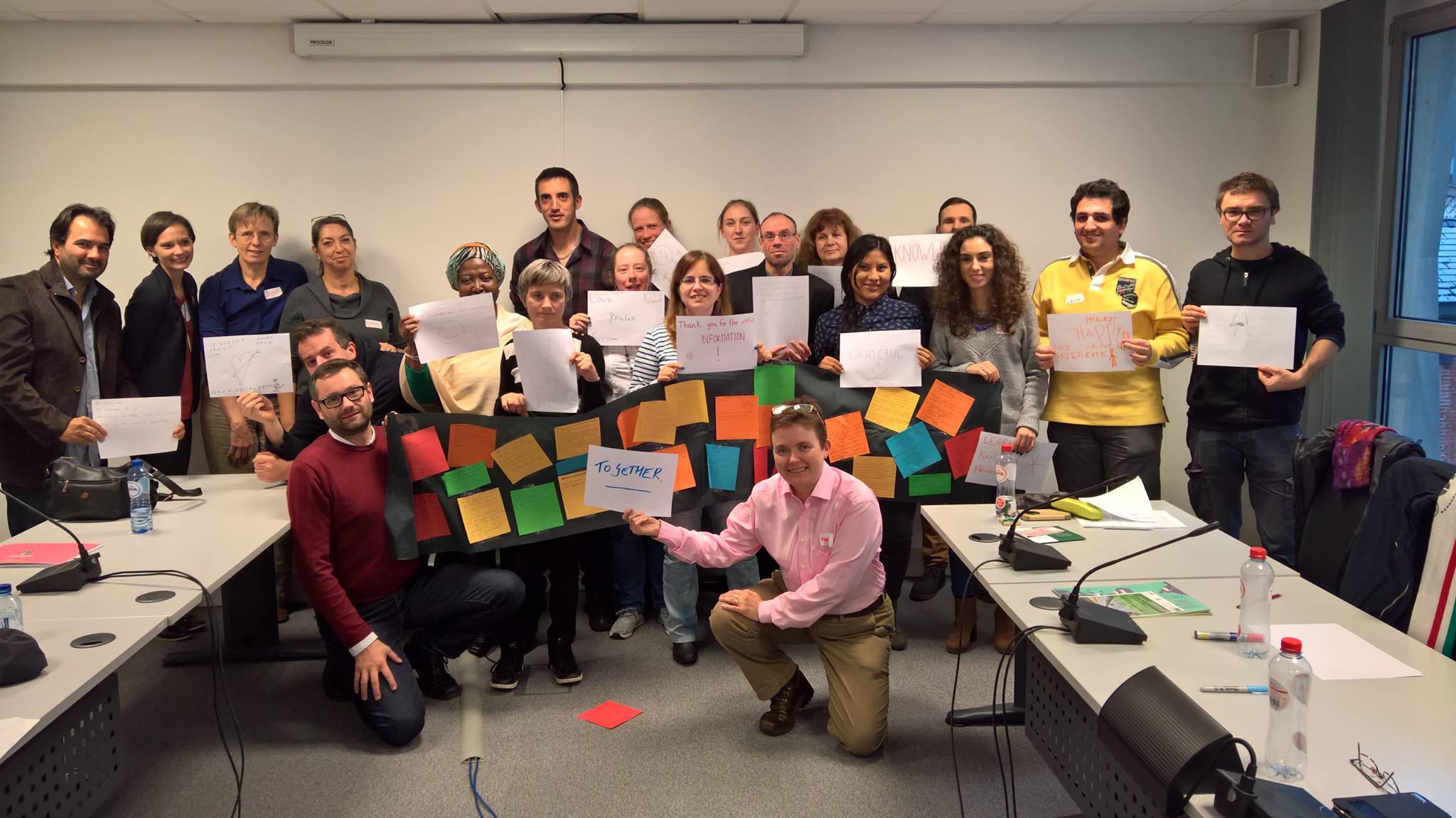 Participant Reviews:
"What a wonderful course and inspiring programme."
"It was so inspiring to see Alice, Nadine, IIona, Senada, Mike, Albino and the others really growing as part of the project."
"Such an amazing opportunity."
"We would like to take part again in following years."
Resources:
How Inclusion Europe works with EU institutions
Working together to achieve change
The TOPSIDE+ Project: Trainers and co-trainers
The TOPSIDE+ Project: European Policy Recommendations
Our work brings the voice of people with intellectual disabilities and their families where decisions about their future are made.
This has always been incredibly important. It is even more so with the Covid pandemic drastic impact on their rights and lives.
Being visible and vocal on issues directly affecting millions of people requires your support. 
Become Inclusion Europe supporter and help us keep doing our work.