One month of the Russian war on Ukraine in the words of families of people with intellectual disabilities
Testimonies from family members of people with intellectual disabilities during the first months of the Russian war on Ukraine.
Inclusion Europe received these messages via email, messaging apps, or phone calls.
We talk to families of people with intellectual disabilities in Ukraine, to be able to provide them with help, and to know about their situation and share it with the world.
Read the report: I scream into my pillow at night (.pdf)
Some of what we hear from families
"Children are locked between four walls, do not have proper communication. After the explosions, many people have a fear of going out in the streets. All our achievements have come to nothing."
"The biggest problem we have is for one of our families with two children with intellectual disabilities. They are now homeless after a rocket explosion. This family left for the village in the region. There is nowhere to go back, the house is destroyed."
"All other members of our organization live at home. During alarms, they hide in basements or at home in bathrooms. It probably sounds scary, but everyone is already tired of being afraid. We lived a day, and thank God."
"Sorry for being a little chaotic, the constant sirens make it impossible to concentrate."
"We are a transit stop for people with disabilities and children with disabilities traveling abroad. They stay with us from 1 to 7 days. We have 20-40 such families a week."
"In times of peace, all organizations functioned well, but now we stay at home with our children."
"We must do everything to help them. Children and young people with disabilities, like all of us, want at least their basic needs. Many of them are now abandoned, unable to evacuate due to "special needs". We must prove having a disability does not mean it is a problem."
"Families are afraid to leave children and old people to go outside for food and necessary medicines. The situation in families is alarming. Children with autism become aggressive. Children with Down syndrome fell into a deep depression."
"The organisation helps people who have not been able to leave the city (20 people). But we have no more money. The situation is difficult, people are scared, many of them have not received their pension payments. We need help, we have water. We don't get things."
"There is shortage of food, medicine, and fuel. Volunteer organisations try to organise assistance. Air alarms are constantly heard, strikes carried out. Many people left homeless (houses destroyed, no heating, light, water). Many families with children with disabilities remain"
Read the report: I scream into my pillow at night (.pdf)
Pictures from Ukraine: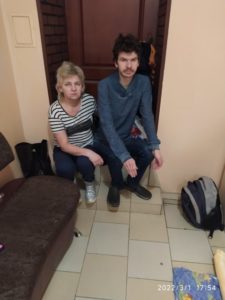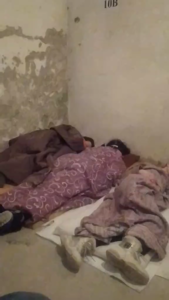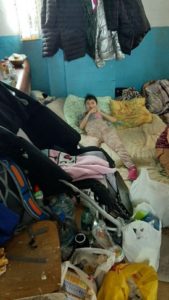 More on situation in Ukraine:
Our work brings the voice of people with intellectual disabilities and their families where decisions about their future are made.
This has always been incredibly important. It is even more so with the Covid pandemic drastic impact on their rights and lives.
Being visible and vocal on issues directly affecting millions of people requires your support. 
Become Inclusion Europe supporter and help us keep doing our work.