Education Worldwide launches study on inclusion
A new work about inclusion has been published.

You can find it online.

It talks about how different people and organisations see inclusion.
Education Worldwide has recently published the webdossier Inclusion in an International Perspective, focusing on inclusion in the disability sector.
The work explores the interconnecting spheres of various interpretations of inclusion, as well as the fluidity of the concept's definitions. In achieving this, the webdossier looks at the work paradigm of major international actors like the United Nations or UNESCO, and the manner in which they see inclusion as a sine qua non condition of establishing democracy and building a cohesive society.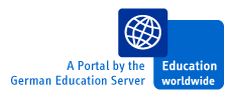 The document is divided by continent, and up to this moment contains data on both European and International issues. Education Worldwide promises that in the upcoming months it will also add chapters about North and South America, Africa, Asia, and Oceania. The chapters for each continent are sorted by type of resource (websites of organisations, networks, policy documents, reports, journals, conferences etc.) and a case study for the United Kingdom is also provided in a separate chapter.
For more information about the webdossier, please follow the link.
Our work brings the voice of people with intellectual disabilities and their families where decisions about their future are made.
This has always been incredibly important. It is even more so with the Covid pandemic drastic impact on their rights and lives.
Being visible and vocal on issues directly affecting millions of people requires your support. 
Become Inclusion Europe supporter and help us keep doing our work.