Inclusion Europe launches website on practical models of supported decision-making
Inclusion Europe has a new website called 'Choices'.
'Choices' shows ways to help people with disabilities
make their own decisions.
People with disabilities know what is best for them.
That is why it is very important that people with disabilities
can take decisions related to their own lives.
If you want to look at the website, you can click this link.
Inclusion Europe has launched a new website called 'Choices,' which presents a range of supported decision-making models for people with intellectual and other disabilities.
Available at www.right-to-decide.eu, the website shows that efficient assisted decision-making can provide a reliable, sustainable alternative to guardianship, one which complies with the United Nations Convention on the Rights of Persons with Disabilities (UN CRPD).
An ability to make decisions and a sense of accountability are central to self-esteem, a vital component of a person's quality of life. Article 12 of the UN CRPD therefore states that all people with disabilities should "enjoy legal capacity on an equal basis with others in all aspects of life."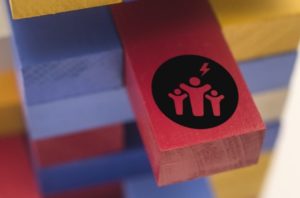 Despite this, Professor Theresia Degener, Vice-President of the UN CRPD Committee has explained that no country has fully adhered to the commitments laid out by Article 12. Inclusion Europe has thus created the Choices website to prove that the common attitude towards people with intellectual disabilities, who are perceived as being "incompetent" or "incapable" of deciding matters related to their lives, is completely wrong. The practices presented show that all people can make decisions if provided with support, guidance or assistance from others.
The implementation of Article 12 of the UN CRPD would require a paradigm shift towards a human rights approach on legal capacity. The various practices provided by Choices underline the reality that very efficient supported decision-making models, varying from formal to informal, could be built on existing practices.
To visit the website, click here.
Our work brings the voice of people with intellectual disabilities and their families where decisions about their future are made.
This has always been incredibly important. It is even more so with the Covid pandemic drastic impact on their rights and lives.
Being visible and vocal on issues directly affecting millions of people requires your support. 
Become Inclusion Europe supporter and help us keep doing our work.