"It is important that we are represented in the European Parliament"
Click on a word which is in bold to read what it means.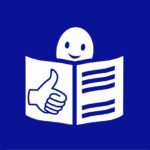 The European Elections will be in May 2019.
This year Inclusion Europe
will talk about how to make
voting accessible for
people with intellectual disabilities.
We will also talk about
why it is important to vote.
Every month we talk with one of our "voting champions".
Voting champions are people who
talk about the right to vote.
They also want governments to make voting accessible
for people with intellectual disabilities.
Our Voting Champion in February
is Andreas Zehetner.
Andreas Zehetner is a member
of the steering group
of the European Platform of Self-Advocates.
He is a self-advocate
at Inclusion Europe's member Lebenshilfe Austria.
Andreas talks to people about accessibility
in many areas of life.
He has been doing this for a long time.

In Austria people under guardianship
have the right to vote since 1988.
"The Disability Equality Act" talks about
having information in easy-to-read.
What needs to be done
to make voting more accessible in Austria?
Some things still need to change.
For example:
voting stations need to be more accessible
for people who cannot climb stairs
information about voting needs to be in easy-to-read.
What do you say to people with an intellectual disability
to make them go to vote?
In Austria the European elections will be on 26 May 2019.
I talk about the elections
to people with intellectual disabilities who I know:
the people I live with
my colleagues
other self-advocates
We talk about why voting is important.

You went to the Zero Project Conference.
The Zero Project Conference
is a meeting where people talk about
how to make things easier
for people with disabilities.
At the conference, you went to a discussion called
"Voting and Political Participation
for People with Learning Disabilities."
What did you talk about there?
For me voting means
that I have a say about things that are important
for my life.
Voting rights are also part
of the European Disability Strategy.
At the Forum, we talked about this strategy.
These are the things that are important:
This means having accessible rooms
and support for people with disabilities.
Information has to be in easy-to-read
and translated in other languages.
For example, sign language.
This means I should be able
to say what I think in discussions and meetings.
Or as an expert on intellectual disability.
Every adult should have
the right to vote in all elections.
This means that when we vote we decide
who makes the rules.

At the end of the conference
we talked about this question:
"What do you need to be able to have a say?"
As a self-advocate, it is important that you
can listen to others.
It is also important that you can speak up
and say what you think.
You also need people and organisations
to work with.
Finally, when we think about
making information accessible
we should think about everyone.
This includes people who do not see
or cannot hear.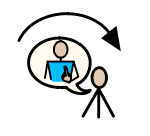 Our work brings the voice of people with intellectual disabilities and their families where decisions about their future are made.
This has always been incredibly important. It is even more so with the Covid pandemic drastic impact on their rights and lives.
Being visible and vocal on issues directly affecting millions of people requires your support. 
Become Inclusion Europe supporter and help us keep doing our work.