Lack of emotional support causes medical problems for parents of disabled children
A new study has been done by Scope, a disability organisation.

The study shows that parents of children with disabilities
have problems with stress and being tired.

These problems happen because
the parents don't have enough help where they live.

Some online communities are helping these parents find solutions to their problems.

Facebook, Scope and Mumsnet are some helpful online communities.
New research carried out by disability organisation Scope reveals that parents of disabled children suffer from stress and exhaustion due to the lack of emotional support.
The report surveyed 1,500 parents with disabled children and found a clear relation between stress levels and accessibility problems in local services. Almost half of those surveyed have gone to the doctor because of anxiety problems, and 57% of them have been prescribed medication, including antidepressants.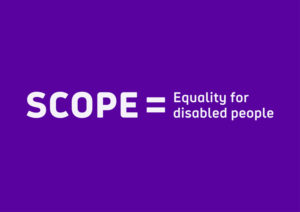 "The lack of available services and the battle we face to get the support we need for our families puts an enormous amount of pressure on parents which can really take its toll," said Amanda Mortensen, coordinator of Scope's Face 2 Face group and mother of Livvy, a child with autism and severe learning disabilities and epilepsy.
Online communities such as Facebook, Scope and Mumsnet are playing an important role in providing emotional support, as users feel they are part of a community who understands the challenges they face. Parents can also find practical tips for daily issues and contact expert advisors.
Heather Harvey, whose son has autism and intellectual disabilities, speaks of how these communities can really make the difference: "They don't know what support is available, what they're entitled to, or what to do when they can't access the help they need. Talking to other parents of disabled children, who have been in your situation, is incredibly helpful."