We'll never give up, never stop fighting, never stop believing in our dreams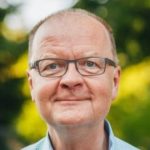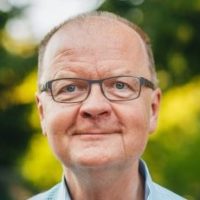 Inclusion Europe president Jyrki Pinomaa writes about his recent visit to Czechia, where Jyrki was leading a workshop for parents.
I spent one Saturday in November with parents from and around Prague, Czechia. Having the privilege to listen to their dreams and stories, having the privilege to share my own experiences and my story.
I encouraged them to imagine how their children's future live would be. Not just in what kind of houses they would live but also what their lives would look like when they'd move out of their childhood homes. I encouraged them to believe in their dreams and making the dreams come true.
We talked about what a home is. We agreed on that a home is definitely more than a room. A home is a safe place to live in and it has all the necessary facilities based on individual needs and wishes. A home has own bathroom, own front door with a ring bell and your name on it, own kitchen to cook in or to make coffee to your visiting friends and relatives.
You have a right to choose where your home is and with whom you want to live. You have a right to get the individual help and support you need to be able to live independently. You have a right to a meaningful job or daytime activities according to your skills and a leisure time with hobbies. You have a right to have pets in your home if you like pets.
With help of two wonderful interpreters, we had deep discussions about our most personal thoughts of life and parenting children with intellectual disabilities. But we also overcame language barriers and we understood each other without even speaking anything. Thank you Inclusion Czechia for inviting me, thank you for giving me this opportunity to share with these magnificent and strong parents.
We agreed that together we are stronger. By joining our forces, we can be heard. By joining our forces, we can make a change. We will never give up, never stop fighting, never stop believing in our dreams.
What we need to understand and what we need to shout out to our governments and make them understand is that the United Nations Conventions of the Rights of People with Disabilities, when ratified by a country, becomes part of the national law. It must be applied and respected.
Our work brings the voice of people with intellectual disabilities and their families where decisions about their future are made.
This has always been incredibly important. It is even more so with the Covid pandemic drastic impact on their rights and lives.
Being visible and vocal on issues directly affecting millions of people requires your support. 
Become Inclusion Europe supporter and help us keep doing our work.