Register for Hear our Voices! 2021
Click on a word which is in blue and bold to read what it means.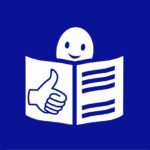 The topics were decided
by the EPSA Steering Group.
The main topic is related
to the COVID-19 impact
on self-advocates and self-advocacy.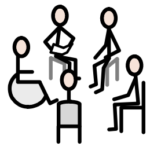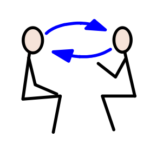 We are asking our members
and friends to organise online
or face-to-face meetings in their own countries.
And to share with us
the conclusions of those meetings.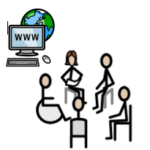 The meetings should take
place between 1 October and 15 November.
All the conclusions will be shared
at a big online event,
before the end of the year.
We are also making Hear our Voices!
one of the events contributing to the Future of Europe.
An event organised by the European Union.
To do that, we need the dates of your national events.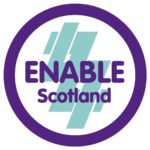 sponsoring the Conference.
You will get a video from
them to show during your meetings.
Please fill in the form and
let us know how do you want to contribute.
Remember that speakers
need to be self-advocates.
Make your voice heard
at the national and European levels.
Let's Hear your Voices!
Our work brings the voice of people with intellectual disabilities and their families where decisions about their future are made.
This has always been incredibly important. It is even more so with the Covid pandemic drastic impact on their rights and lives.
Being visible and vocal on issues directly affecting millions of people requires your support. 
Become Inclusion Europe supporter and help us keep doing our work.