Milan Šveřepa: 4 years at Inclusion Europe
Inclusion Europe's director Milan Šveřepa writes a reflection on his eventful 4 years at the office of Inclusion Europe.
This week, it has been 4 years since I joined Inclusion Europe. Eventful, that's what we could call them.
It makes me feel really proud being allowed to follow up on the great work and legacy created by my predecessors. Working on so many important issues alongside great, dedicated colleagues across the organisation, our members, collaborators and supporters.
Each of those 4 years had its own highlights of course, and you can review them all in the respective annual reports
(these links open .pdf files): 2016; 2017; 2018; 2019.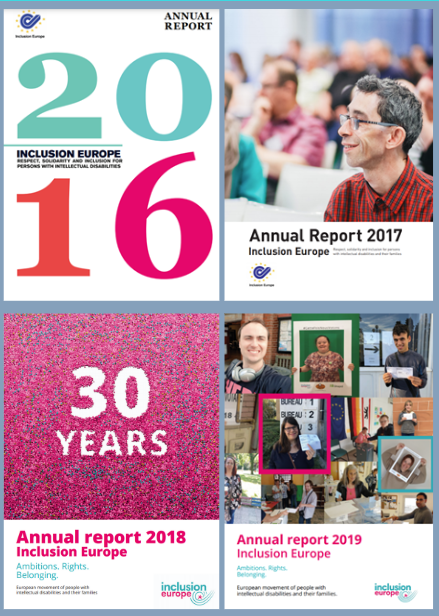 This would be my personal (far from exhaustive!) list of things we did during those 4 years, which I particularly like or consider worth highlighting:
Fighting for the right to vote
The work we did around the 2019 European elections remains one of my favourites. Because it was quite a big deal, achieving such visibility for people with intellectual disabilities. And because it was based on what is a key component of how we try and operate – in close collaboration with our members, being the platform for self-advocates and family members to voice their opinions and views.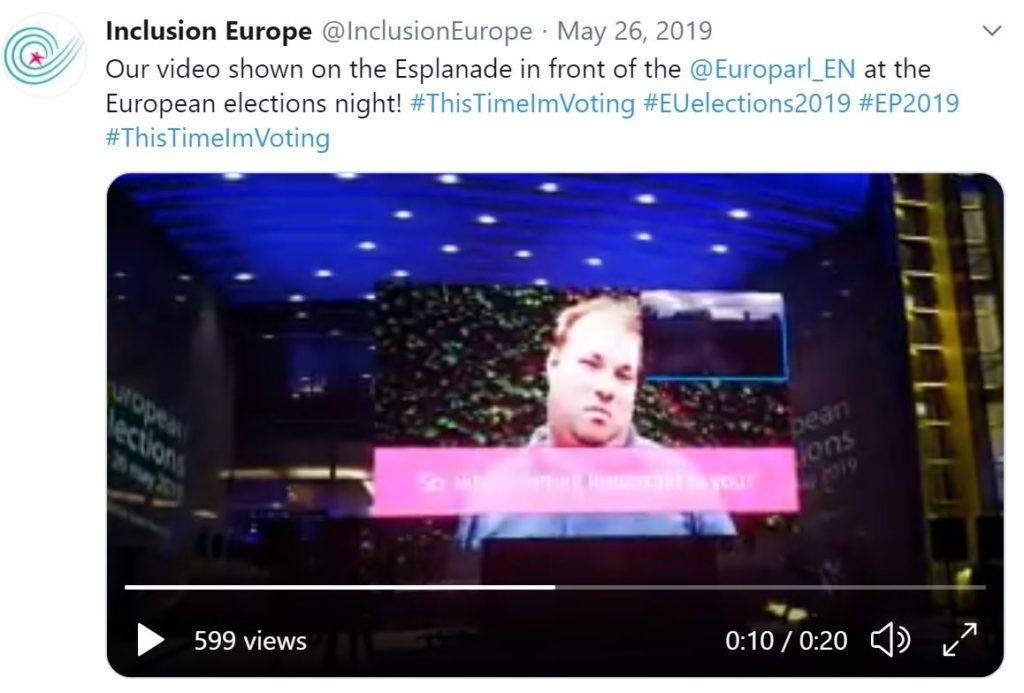 And of course, our fight to restore voting rights for people with intellectual disabilities in Europe continues.
Protecting rights during a pandemic
Another important achievement is more recent. In early July, the European Parliament approved a resolution calling for protection of the rights of people with intellectual disabilities during the Covid-19 pandemic. The resolution reflects important issues brought forward by our members and many other organisations during this difficult time. The resolution follows a petition we launched earlier on.
Growing reach on social media
It is one thing to do some good work – it is quite another to ensure people are aware of it 😉. That is why I am very pleased by our growth across social media and by being able to reach to nearly twice as many people as 4 years ago.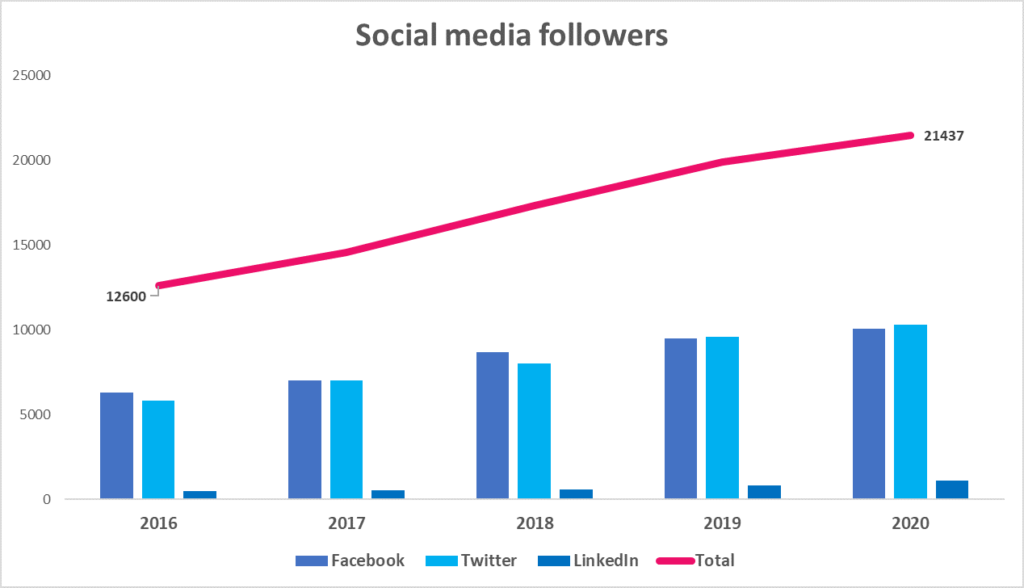 If by some accident you are not among our followers, you can rectify that right now on Facebook, Twitter and LinkedIn. Plus, do not forget to subscribe to our newsletter.
Telling stories
I believe the appeal of our social media content is to large extent based on the stories we are telling. And there has been quite a lot of them. Be that as part of our 30th-anniversary empowerment series, or for the elections or right now about education.
Highlighting peoples' experiences and views is a key element of our work. It involves writing articles or recording videos. It also involves ensuring self-advocates and family members are present and speaking at relevant events:
Bringing people together and exchanging knowledge
There are of course all the conferences and other events where one can meet great people, learn new things and get inspired by the resolve of great many activists.
There are the publications and reports, such as
Or many others you can find in our library.
Ambitions. Rights. Belonging.
And this wouldn't be me if I didn't bring up visual identity. Which is not only about the refreshed logo and, but also a completely new website (among other things).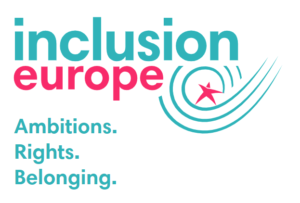 Speaking of the website, I am also particularly happy that nearly all our articles are now published both in common and in easy-to-read version.
There is so much more I could not cover in this article!
All of which is possible thanks to the great support and collaboration we have with our members, with colleagues in various disability organisations and NGOs and with those in EU institutions and elsewhere supporting the rights of people with intellectual disabilities and their families.
Thank you.
And I am curious what the next 4 years might bring.
4 years with @InclusionEurope.
Proud I can be part of so many good, important things this organisation is doing.
Looking forward to many more!

Thank you to all colleagues, members, funders and supporters! pic.twitter.com/htkMtyDCF8

— Milan Sverepa (@misver) August 25, 2020
Our work brings the voice of people with intellectual disabilities and their families where decisions about their future are made.
This has always been incredibly important. It is even more so with the Covid pandemic drastic impact on their rights and lives.
Being visible and vocal on issues directly affecting millions of people requires your support. 
Become Inclusion Europe supporter and help us keep doing our work.