FEAPS launches digitally enhanced easy to read books
FEAPS is a Spanish organisation supporting people with disabilities.

FEAPS created a new tablet application
for Spanish people with disabilities called Read it Easy.

Read it Easy is made out of two books.
The two books are translated into easy to read.
They also have cartoons and sounds to make reading them nicer.
Through its Read it Easy project, run in collaboration with software developer ONECLICK, FEAPS has finished adapting two popular Spanish novels into easy to read. The two books chosen, "Legends" by Gustavo Adolfo Becquer and "Voices of the Future" by Spanish National Award for Children's Literature laureate Jordi Serra i Fabra, have been digitally enriched for a more accessible and enjoyable experience.
This pioneering initiative is the first of its kind in Spain, bringing a new perspective to the field of cultural accessibility and proposing an alternative way of book – publishing, one focused on the specific needs of people with intellectual disabilities.
A recent report, published by the Spanish Ministry of Culture, Health and Social Policies, pointed out that in a 2008 nation-wide survey 17.96% of people with disabilities reported to have felt discriminated from participating in cultural activities, leisure and fun. A further 29.16% stated they cannot participate because of their disability, and within this percentage, the most discriminated cultural activity was reading, accounting for 7.98% of the total.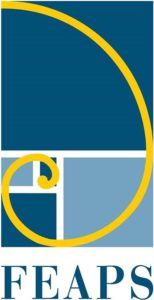 Motivated by the survey results, FEAPS initiated the Read it Easy project in order to make reading accessible to all. The project aims to bring literary classics and modern novels to digital applications, with rich animations and sounds, making them easier to read and understand, and much more enjoyable.
The converted books can be downloaded for free from Google Play in tablet version. They will also soon be available at the Apple App Store.
Our work brings the voice of people with intellectual disabilities and their families where decisions about their future are made.
This has always been incredibly important. It is even more so with the Covid pandemic drastic impact on their rights and lives.
Being visible and vocal on issues directly affecting millions of people requires your support. 
Become Inclusion Europe supporter and help us keep doing our work.