Save the children puts out alarming report on child poverty in Europe
The number of children in Europe living in bad conditions
has gone up in the past 5 years.
This means their rights are not being respected.
Save the children is an organization fighting for children's rights.
Save the children is asking the European Union and Member States to:

Respect children's rights
Help children live a normal life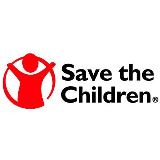 The UN CRC, signed and ratified by every European country, provides that "every child has the right to fully develop their social, emotional, cognitive and physical potential," irrespective of family circumstances. But in recent years, the financial crisis and austerity measures that followed have had devastating effects on the lives of children across the EU. The negative impact budget cuts and lay-offs have had on employment and on the welfare system has led to a significant rise in the number of children facing poverty and social exclusion – the number went up by1 million between 2008 and 2012.
According to the Save the children report, up to 27 million EU children are at the risk of poverty or social exclusion – 28% of the total number of minors. Furthermore, children with disabilities or coming from a migrant or minority background are more likely to start their lives at a disadvantage. Therefore, the children's rights organization appeals to Member States to implement the European Commission's (EC) Recommendation on child poverty and wellbeing, adopted on 20 February 2013. Titled "Investing in Children: breaking the cycle of disadvantage," the EC Recommendation provides elementary tools for fighting against child poverty and social exclusion. Save the children also asks the EC to monitor and evaluate the degree to which Member States have adopted the provisions of the Recommendation.
The report underlines that children need to be looked at "as citizens of today not just tomorrow," and that if cross-sectorial and immediate action is not taken, the present problems European children are facing "can last a lifetime and be carried on into future generations."
For the full report, please click on the following link.
Our work brings the voice of people with intellectual disabilities and their families where decisions about their future are made.
This has always been incredibly important. It is even more so with the Covid pandemic drastic impact on their rights and lives.
Being visible and vocal on issues directly affecting millions of people requires your support. 
Become Inclusion Europe supporter and help us keep doing our work.