[/vc_column][/vc_row]

"The path towards inclusion is still ongoing, but we are heading in the right direction"

Eirini Kareta is EU Programmes Manager at the British Council and one of the key organisers of the project "Inclusive Schools" ("InScool", in short). The project aims to support schools across Europe in implementing inclusive learning practices and strategies. The project started in January 2019 in collaboration with different organisations based in the UK, Belgium, Spain, Greece and Poland.

As part of our campaign of 2020 focused on inclusive education, we interviewed Ms. Kareta to learn more about the InScool project. What follows is an edited version of the interview we had in February.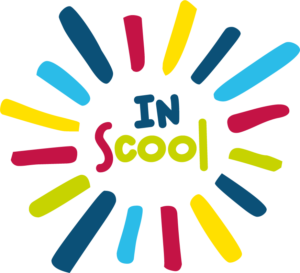 What are the aims of the InScool project?
The project wants to promote inclusiveness of diversities in schools. It is not only about disabilities, but also aims to embrace any kind of diversity, like gender, ethnical background or students' different learning needs.
How did the project start and why?
The idea came from the British Council team and we started developing it already in February 2017. We were already working on a range of projects on inclusion in education as part of British Council key priorities. The idea came quite naturally from there and we submitted an application under the Eramus+ on Social Inclusion in Education, Training and Youth in May 2018. The basis was to create a comprehensive toolkit that would support teachers and other education professionals into making school communities more inclusive and to provide capacity-building through training and mentorship.
We realized how important it was to provide practical tools that could allow school leaders, teachers and students to create inclusion themselves.
While working on the project we came in contact with different actors: pubic institutions, NGOs and other education stakeholders that offered us support. They were always willing to participate in the co-design and engage in dialogue about what inclusion in the schools is and how it could ideally look like.
We initiated the project by delivering an international training to provide trainers with the tools they needed to introduce the project in schools and support the students, teachers and school leaders in their learning path.
What are the project results so far?
Hundreds of teachers have been trained in the methodology and found a common platform to share views on critical topics and exchange their approaches. Thousands of students have been acquainted with the activities and values inspired by the project, but I can't tell you yet what the results are. What I can tell you is that there is a lot of engagement across Europe from both teachers and students. They want to familiarise with the tools that lead to inclusion in the school community. Indeed, in many contexts teachers think that there has been a lack of guidelines on how to create more inclusion in the school environment.
What we are trying to do is moving from promoting the value of inclusion to the actual ways of working to achieve it. I find crucial the role of school leaders to make the school community work towards this path, prioritize what is important for the school, etc.
The path towards inclusion is still ongoing, but we are heading in the right direction. The trainers and school leaders, together with teachers and the students themselves, have a crucial role in making inclusion happen in the educational context.
What have been the main activities of the project?
The project features different kinds of activities. The basis is the Education Pack that we developed primarily for teachers; it includes a step-by-step methodology on how to engage the whole school community into a needs analysis, how to work with students in the classroom and how to organise an action plan that will serve as a compass throughout the school year. Based on this education manual, we have been training teachers and other staff working in schools, while in parallel we deliver workshops directly in schools with their cooperation.
In addition, there is the advocacy aspect of the project for which we organise and participate in medium and larger scale events. Last December we held a panel discussion and a projects fair in Brussels with important speakers engaging in dialogue and significant projects on inclusion presented.
The trainers regularly have online meetings with the teachers and the children to receive feedbacks and give advice.
What are the upcoming steps and events of the project?
Next autumn there will be a final advocacy event in Brussels. The event is intended especially for policymakers to stimulate dialogue around the topic of inclusion in schools across Europe. Students and teachers will talk about their experience and will share best practices.
Towards the end of the school year, we plan to organise local focus groups in every country in order to gain valuable input for producing recommendation papers for the European Commission and the respective Ministries of Education.
"Inclusion week" will happen in different weeks between March and May. Students will work together with teachers to develop their own projects and will participate in different kinds of events. In Greece, for example, we have organised film screenings focused on the topic of diversity and targeted to different age groups.
Our work brings the voice of people with intellectual disabilities and their families where decisions about their future are made.
This has always been incredibly important. It is even more so with the Covid pandemic drastic impact on their rights and lives.
Being visible and vocal on issues directly affecting millions of people requires your support. 
Become Inclusion Europe supporter and help us keep doing our work.