``All children should get the support they need``
Click on a word which is in bold to read what it means.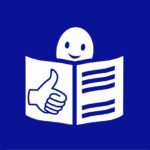 José Smits is part of the team of Inclusion Europe.
She is also the founder of Inclusion Europe's Dutch member
Inclusie Nederland.
Some time ago José was invited
to a conference in Leipzig, in Germany.
There she talked about early intervention
and how important it is.
What is early intervention?
Early intervention means
that parents
of children with a disability
can get special support.
Parents get a lot of support to care for their children.
For example:
kindergardens
healthcare
schools
This is very good.
But these things are made
without thinking of the needs
of children with disabilities.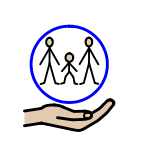 Inclusion Europe wants this to change.
We want children with disabilities and their parents
to have all the support they need.
Early intervention should start
right after the child is born.
This type of support should:
be given thinking about
to best help a family
be given at home
last for a long time.
Why do we need early intervention?
Early intervention
is very good for children with disabilities.
With early intervention, children with disabilities have:
easier access to the same schools
as other children go to
more chances to find a good job
better relationships
better health.
Parents feel happier
because they receive the support they need
to give their child a good life.

Inclusion Europe wants governments
to give free and good early intervention
to all the children who need it.
This is a right that we can also find
in the UN CRPD.

What José talked about
at the conference in Germany
There are only a few countries in Europe
where the government pushes
to get good early intervention.
Early intervention is often
not planned well enough.
Also, many countries are not giving enough money
for early intervention
and to support people with disabilities.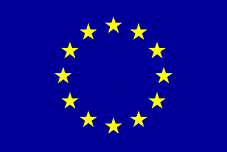 There are documents that talk about
early intervention
and inclusive education
in different European countries.
Countries like Italy, England or Portugal
have good early intervention.
In these countries,
early intervention is mostly done
with the family at home
and not in institutions.
Countries like France, the Netherlands and Belgium
have good support that is not expensive.
But the problem is that
to get this support
people need to go to an institution.
There are also countries
where only rich parents
can get the support they need.
For example, this happens in Greece.
At Inclusion Europe
we will continue to ask
for better early intervention.
Every child is important
and should get the support they need to grow up.
Our work brings the voice of people with intellectual disabilities and their families where decisions about their future are made.
This has always been incredibly important. It is even more so with the Covid pandemic drastic impact on their rights and lives.
Being visible and vocal on issues directly affecting millions of people requires your support. 
Become Inclusion Europe supporter and help us keep doing our work.