"Sailing is different in every country"
Thibeau Bastien, a 22-year-old sportsman from Belgium, has, together with his "sailing buddy" Matthias, achieved an impressive track record in sailing. After joining Unified Sailing Belgium in 2013, he became European champion in 2015 and in 2017, won gold at the Special Olympics World Games in 2015 in Los Angeles and in 2019 in Abu Dhabi. He takes special pleasure in tying sailing knots. The Belgium Sailing Association elected Thibeau "Yachtman of the Year" in 2015. He will be the "face" of the campaign for the National Games of Special Olympics Belgium in 2020. When he's not competing, Thibeau works as a university researcher for the European study project "My Talents. For Diversity".
We interviewed him in the context of our campaign on "Education":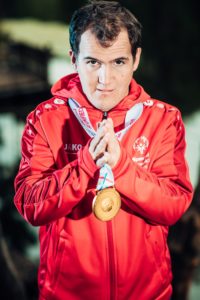 You are very much into sailing. Can you tell me how you got interested in this sport?

I've been sailing with my parents since I was still a baby. We have a boat and they took me along their trips from a very early age. 
How did you decide that you wanted to take part in competitions?
Unified Sailing contacted my school asking if they knew students who were good at swimming. So my teachers pointed me out. Together with my parents, I went a few times to get introduced to Unified Sailing. I liked it very much, so I enrolled. From that day I have been sailing almost every weekend.   
I started sailing competitions in the Netherlands at their National Games of Special Olympics, because there was not yet a competition in Belgium. 
At the 2014 Special Olympics European Summer Games, there was no official sailing competition, but we were part of the Youth Activation Program.   
It was on this occasion that I asked Matthias Van der Auwelaer if he wanted to be my buddy. I knew him already from before, as a competitor during regatta.  
After the 2014 Special Olympics European Summer Games, Special Olympics Belgium approached Unified Sailing and asked if we were interested in doing the sailing competition at the Special Olympics World Games in 2015 in Los Angeles. I would need a buddy, of course. The choice was obvious: it would be Matthias.  
We sailed together for the first time in October 2014 at the Dutch Unified Sailing National Championships.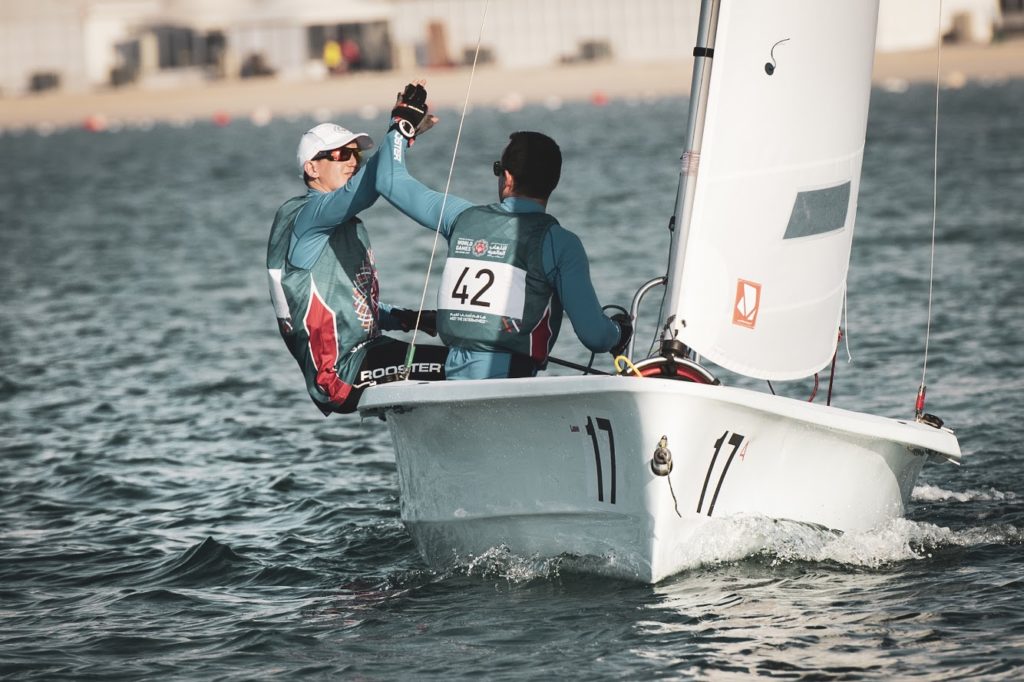 Who does what when Matthias and you sail together?
Matthias is in charge of the sailing tactics. He controls the sails and gives me navigation orders. I am the navigator.   
Your duo has won a lot of important prizes. Is there any race that you remember more than others?
That would be the second last race in Abu Dhabi. We were very close with another team. Matthias decided to tack because the other boat was catching up. So I pushed the stir the other way. The other boat was so close, it hit us at the back. It all happened in my back, I did not see it coming. It was a bit of a scare.  
Also, sailing is different in every country. In Switzerland, for example, you can go sailing at 1800m altitude surrounded by mountains – this is simply great. I also love sailing in Mallorca. The sea is so blue there.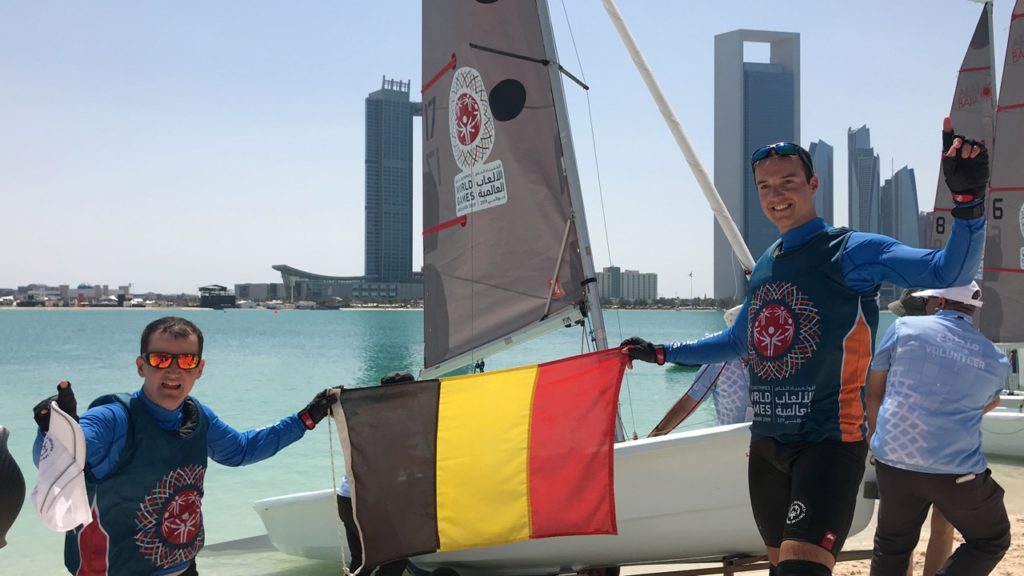 You were elected as "Yachtman of the Year" in 2015 by the Belgium Sailing Association. How did it feel like to get this award?
It was a huge honour to get this kind of award as someone with intellectual disability. It gave a lot of visibility to Unified Sailing and Special Olympics Belgium.   
Now you work as a Junior Scientific Researcher for the European study project "My Talents. For Diversity". Can you tell me more about your responsibilities in this job? What is your favourite part?
I contact companies and businesspeople who have hired or employ people with intellectual disabilities. I ask them for an interview and/or to participate in the online survey. I contact them by mail and phone. 
My favourite part is definitely interviewing people. I have been interviewed very often myself, now it's me asking the questions and I like that.  
Following the Special Olympics World Games, you were invited to speak with Kris Peeters, Belgian Minister of Economy and Employment at the time. At this meeting, you managed to get a specific appointment with the minister to explain to him what the MTFD project is all about. What did you tell him about the project?
I explained the entire project to Kris Peeters. He was very interested because of the fact that this is a European project.   
What was the minister's reaction?
He was very interested. He introduced me to his cabinet manager. She gave me her business card and we made an appointment with her for a more in-depth meeting.  
Why do you think it is important that people with intellectual disabilities get access to higher education?
 To have a chance to work in a regular company. 
What can people with intellectual disabilities teach students?
That it is interesting to work together with people like me.  
Our work brings the voice of people with intellectual disabilities and their families where decisions about their future are made.
This has always been incredibly important. It is even more so with the Covid pandemic drastic impact on their rights and lives.
Being visible and vocal on issues directly affecting millions of people requires your support. 
Become Inclusion Europe supporter and help us keep doing our work.